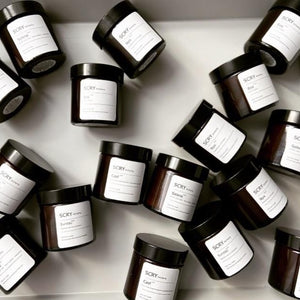 Pick n Mix of Five of our classic blends presented together in our petite collection. 
Cast, Nyx, Selene, Sunday, Eos, North, Eden, Santa Ana or Halo
The perfect way of ensuring your 100% ready for the World by sampling each of our magikal blends.
Each candle is 60ml and has approximately 20-25hrs burn time.
Burn well with intention.